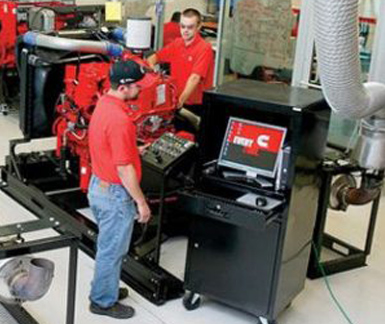 REENGINE was born from the over forty years experience of those who established it in the motor and mechanical sector.
REENGINE offers a specific, exclusive and professionally qualified service. It provides its customers a group of qualified experts who has undertaken and pursued a path of professional and economic growth for a long time. A targeted service, with on-site assistance, is guaranteed by our mobile workshops that will intervene in a short time to solve most of the problems.
Professionalism and experience in our work are the combination that drives our business.
Reengine deals with::
Maintenance of motor vehicles;
Maintenance of generators engines, co-generation and naval;
Ordinary and extraordinary maintenance on cogeneration and energy production throughout Italy;
Rebuilding and remanufacture of internal combustion engines and parts of them (warheads, monoblocks, crankshaft);
Mechanical gearbox review;
Rebuilding of transmission shafts;
Supply of overhauled and new engines;
Authorized Garret turbocharger overhaul center;
Supply of spare parts (AIFO, IVECO, DEUTZ, MERCEDES, MAN, DETROIT, VM, CUMMINS, CATERPILLAR, PERKINS, MTU, VF VENIERI, DOOSAN, VDL).